Tired of buckets and dumpsters? meet Xpress!

---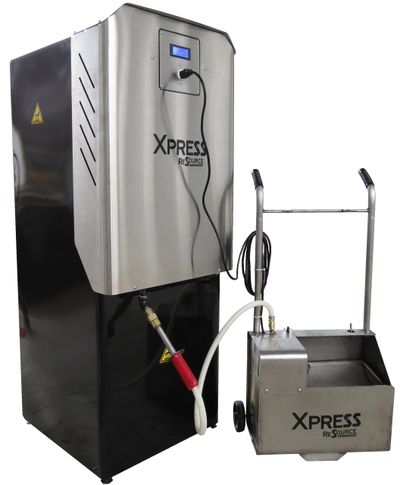 Xpress offers safe handling of used cooking oil
The easy to use Xpress cart handles the oil from the fryer to the holding tank.
The Xpress tank has a digital display showing the level in the tank.
The Xpress cart has a fine mesh screen and can be used to screen oil and prolong the life of the oil.
Details
We survey your location.
We install an indoor Xpress tank at your restaurant.
We train you how to use it.
We service and maintain the system.
Resource recycles the oil.
How do I get it?
Give us a call and see if this exciting service is for you!